Earth Me Yoga Mat
TRIBE brings you the most earth-friendly yoga mat on the planet!
Made from 100% natural tree rubber and jute, with no glues or synthetic additives, this beauty will biodegrade back into the earth where she came from. Ideal for those who want to say no to petrochemical yoga mats.
The jute and rubber offer superb tactile grip and the mat stays flat as you practice. Whether you need to do asanas that require considerable physical movement or postures with gentle mobility, release your inner hippy on an Earth Me – the totally natural eco yoga mat.
Features
1780 x 660 x 4mm thick
2.4kg approx
100% natural tree rubber and jute gives tactile grip
Do not leave in direct sunlight
SUSTAINABILITY
Rubber harvested in Indonesia. Tapping rubber is highly sustainable. No Amazonian rainforests destroyed. No glues, AZO dyes, or chemical additives. Biodegrades back into the earth. Manufactured in a factory that works to the Kyoto Protocol and to meet with EU RoHS requirements, employing a green production concept. Manufacturing processes have controlled measures of air, water, waste, toxicant, and noise, to minimize environmental impacts.
$125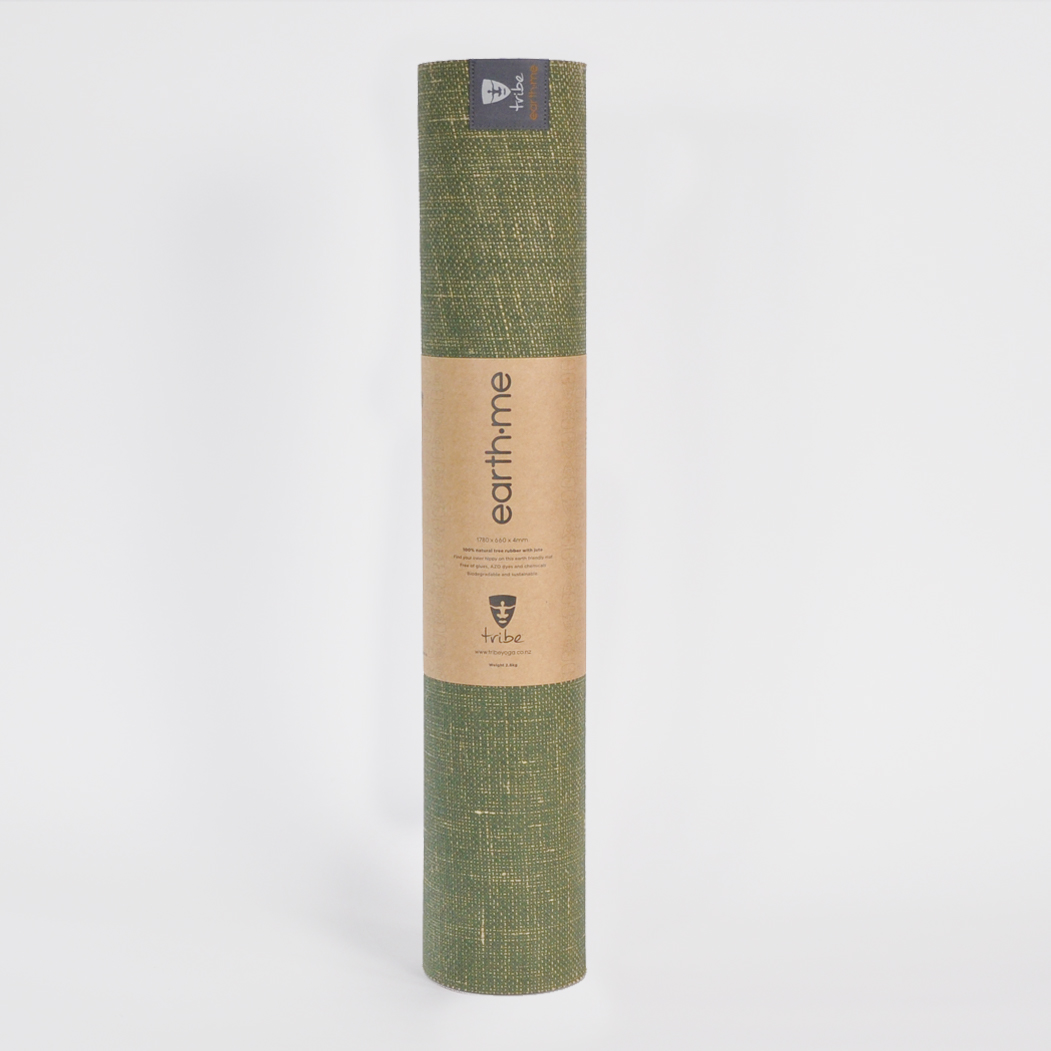 Jade Mat
The Jade mat is everything you could want in a yoga mat – great comfort, incredible grip and is eco-friendly.
Jade mats are constructed of natural rubber tapped from rubber trees – a renewable resource and for every mat sold A TREE IS PLANTED, with over one million trees planted so far. Jade mats contain no PVC, EVA, or other synthetic rubber and are completely free of toxic foaming agents and plasticizers found in other inferior mats.
In addition to providing better slip-resistance, because it is made of natural rubber, Jade has exceptional resilience, unmatched "compression set" resistance, and incomparable cushioning. These characteristics guarantee you the ideal mat for those looking for maximum comfort and performance.
So, for the very best in eco-friendly mats, why not give the Jade mat a try and feel the difference.
$198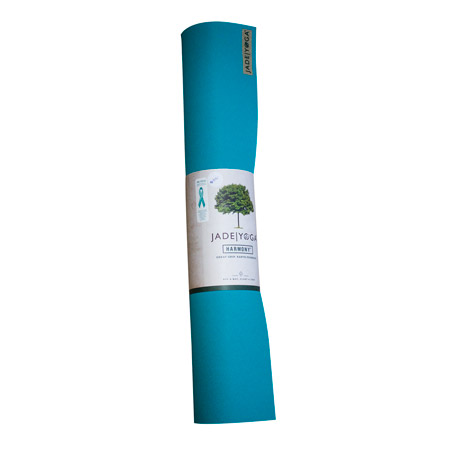 Get A Grip Towel
TRIBE brings you a plush yoga towel for those who like your yoga hot!
You start to drip and Get A Grip starts to do just that – grip. The silicone nubs on the reverse side ensure the towel grips to the mat and doesn't bunch up under your hands and feet like a conventional cotton towel will. As you begin to perspire the microfibre technology grips to your hands and feet to stop you sliding. You'll be able to stay focused on your practice! So both the top and bottom surfaces of the towel are working hard to keep you from slipping and soak up the sweat without getting soggy. The Get A Grip won't disappoint. The fabric is quick dry so you can wash and dry your towel overnight.
FEATURES
1830mm x 620mm – fits over most yoga mats
620gms
Silicone grip nubs on the back keep towel in place
Plush microfibre fabric keeps you from slipping
Sweat activated grip Dampen down before use for instant grip.
$60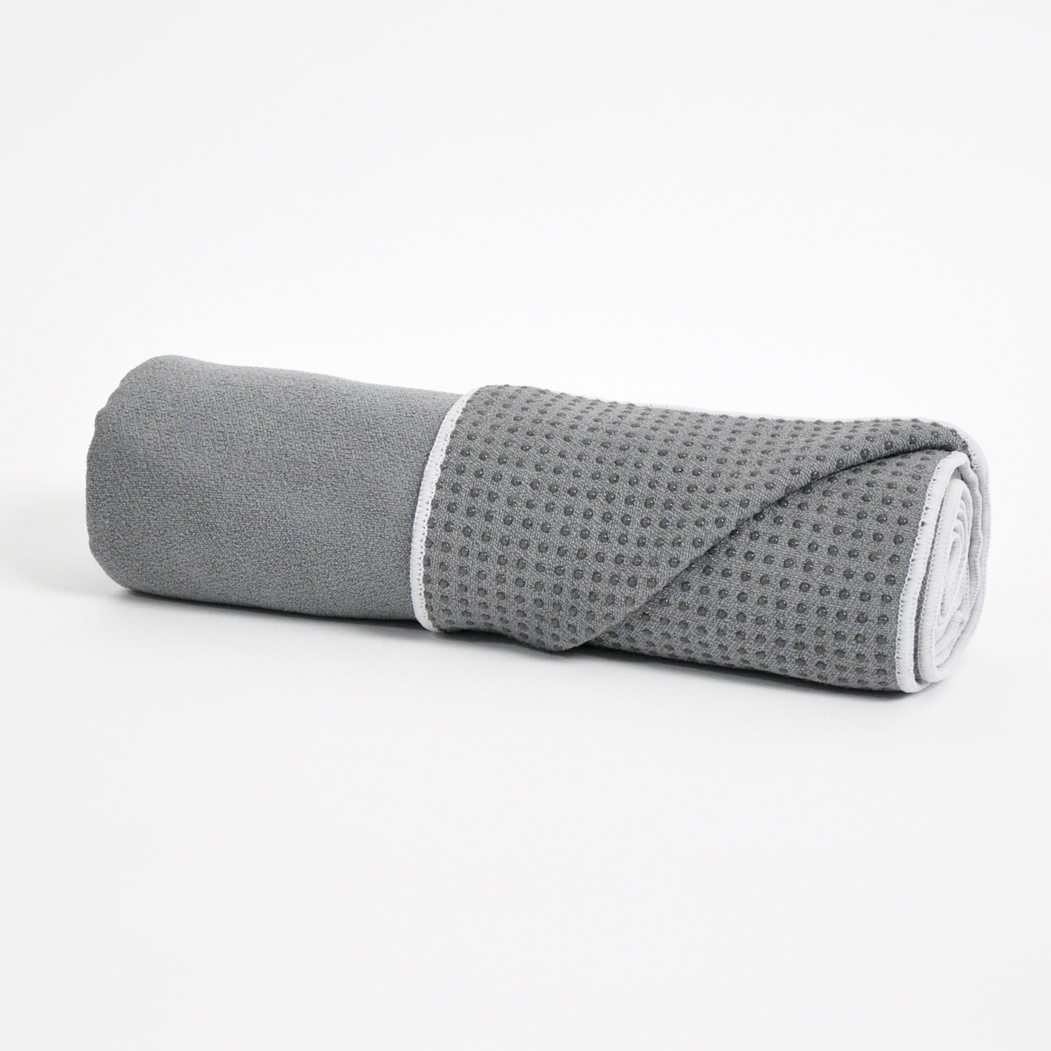 Yogitoes Towel
The Yogitoes towel features the patented silicone dot Skidless technology that grips your mat and prevents slipping no matter how much you move or sweat. It provides a comfortable, absorbent, stable, and hygienic layer between you and your mat.
Each Yogitoes towel is made from no fewer than eight discarded plastic bottles, preventing them from entering landfills or polluting the ocean. The recycled bottles are woven into 50% poly yarn that requires 66% less energy to produce. Rich, vibrant colours are created free of AZO, lead, and heavy metal dyes to protect workers, customers, and our environment. Various great designs and colours available to personalise your practice.
$99