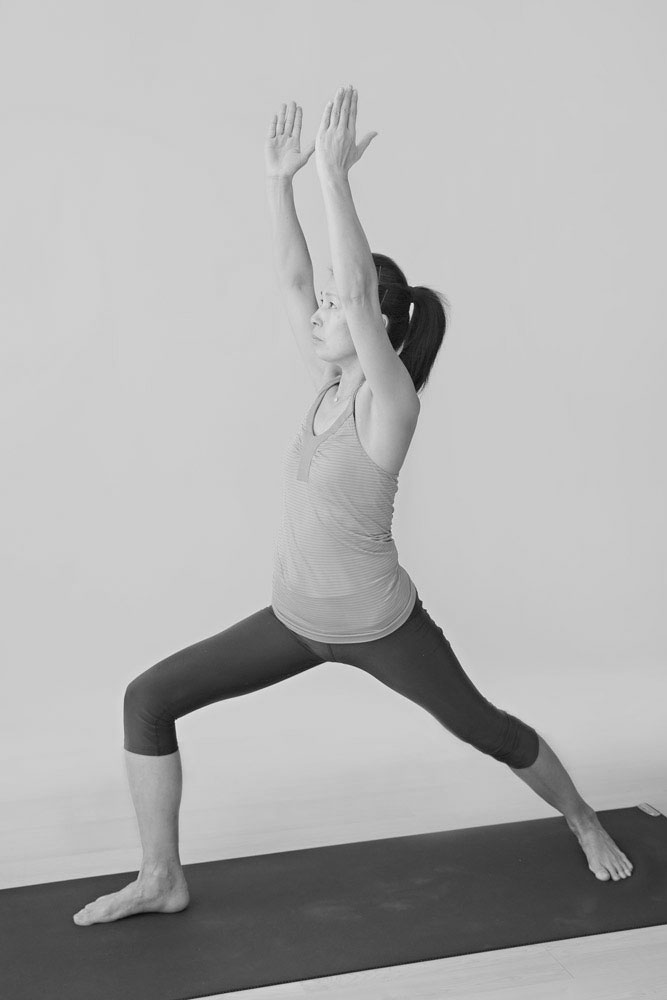 Are You New to the Studio?
New students should arrive 20 minutes before the scheduled class start time. This allows for a brief introduction, registration to the studio and the required health and safety check to ensure we can properly protect you. We'll answer your questions and prepare you for your first class. Wear comfortable clothing suitable for the room which is temperature controlled at a steady 37 degrees. Bring a towel and a drink in a safe container.
All our session times are strictly adhered to in order to guarantee the best class for all. Whether you've tried yoga before or are completely new, your first hot yoga experience be enjoyable and memorable.
NOT FLEXIBLE?
Don't be concerned if you're not flexible, yoga and especially hot yoga is for everybody regardless of your background and physical condition. Practice, particularly regular practice can get you feeling so much better in no time.
Frequently Asked Questions
START TIMES?
Classes always start at the published times. Doors open thirty minutes before to allow for you to change and warm up or simply lay on your mat and enjoy the peace of the heated room. We recommend you arrive at least ten minutes prior to the scheduled start time. The doors are locked immediately before the class begins and any late arrivals will be unable to enter once the doors are closed.
WHAT DO I NEED?
Please bring a LARGE towel and a water bottle. Mat hire is included in the introductory deals. Towels are available for hire if required. If you intend to use the shower facilities, you will need an additional towel.
WHAT SHOULD I WEAR?
You will sweat, so bear that in mind when choosing what to wear. Think light, comfortable and supportive clothes that you can move easily in. Avoid loose or flowing clothes.
WHY THE HEAT?
The heat allows for a safer and deeper stretch, providing the best opportunities for faster results. We work on strength, concentration, endurance and stamina. The heat assists circulation, promoting detoxification. It means optimum conditions to improve the function of the body's internal systems.
ILLNESS & INJURIES?
Please inform the teacher so that we can prevent you from doing any postures that may aggravate a condition. We will give modifications to assist the healing process. We welcome questions and will endeavor to answer any that you or your physician may have. While we are happy to give advice our teachers are not medical professionals so we strongly recommend you consult with your doctor first. For more information on this you can go to our Injuries and Rehabilitation page.
DO I GET LOCKED IN THE YOGA ROOM?
This is a Pukekohe myth and while quite funny, we are unsure why some people have been told this. We can only assume it comes from our studio rule of asking students stay in the room for the whole class. We lock the main door to the building (not the yoga room) to stop people from wandering in off the street while classes are in session to protect your personal belongings.
CAN I LEAVE A CLASS EARLY?
No. Yoga practice for everyone and the environment is completely safe. Leaving without warning can be hazardous to you and others therefore as part of each class students are taught to lay down on their mat if they are fatigued or feeling unwell. If you really need to leave the room, one of the teaching staff will escort you from the room to ensure your safety
HOW OFTEN SHOULD I PRACTICE?
All and any practice is great for the mind and body but as often as you can to line up your goals will dictate how often you should practice. If you want to become more flexible and notice some great improvements quickly, we recommend three times per week. However, don't expect to come once a week and become super flexible. There's no difference in going to the gym once a week and expecting to become fit.
PREGNANT?
Our yoga is NOT suitable during pregnancy. There is evidence to support that even an increase by one degree to an expectant mother can be harmful to the unborn baby.  Therefore, as a studio we have a policy that NO students can practice whilst pregnant.
HEADACHES & NAUSEA?
It's sometimes common to experience this during and after your first few classes due to the detoxification process (no different to a deep tissue massage). Persistent headaches are rare, but could be a sign of insufficient hydration, or low blood sugar levels. Talk to the teaching staff if you have concerns.
WHEN SHOULD I EAT & DRINK?
We recommend you avoid eating for the period immediately prior to class but do drink plenty of water. Be sensible with your food and drink intake to maximise your energy and your comfort. Students can lose up to 2 litres of water through sweat during a class and it takes approximately forty minutes for water to hydrate you.
DO NOT consume alcohol before a class. Anyone suspected of being intoxicated will not be allowed into the studio or permitted to practice.
UNDER 16?
Parental consent is required for anybody under sixteen years of age. We're unable to accept children under the age of fourteen as sweat glands have not properly developed. Private groups can be arranged for younger students where we will modify the class environment. Please go to our private groups page for more information.
Information on Injuries and Rehabilitation
Please inform the teacher when you first register of any ongoing ailments, so that we can prevent you from attempting postures which may aggravate your condition. We can give modifications to assist the healing process. Similarly, regular students should alert the teaching staff to any new ailment We always welcome questions and endeavour to answer the ones you or your physician have. While happy to offer this advice, our teachers are not medical professionals, therefore we strongly recommend you do consult your doctor first.
FAQ & HELPFUL INFORMATION
CAN I PRACTICE YOGA WHILE I AM INJURED?
YES! Quite often we hear people saying they can't practice because they are injured, that is like saying you can't go to a Physio because you are injured. Yoga is recommended by most respected Specialists, Doctors, Nurses, Physiotherapists, Osteopaths, Chiropractors as a tool to help with recovery.
WHEN CAN I NOT PRACTICE WHEN INJURED?
If you injury is still in the 'acute phase', if your doctor has recommend complete rest, or if you have extensive swelling then we encourage you to wait until the swelling has subsided, as heat can aggravate swelling, which will hinder recovery.
I HAVE TRIED EVERYTHING WILL YOGA HELP?
Yoga will help, if you practice a minimum of 3 times a week. You have to practice regularly to create muscle and cellular memory. It doesn't matter whether you are building muscle mass, getting fit or creating flexibility…the body works the same way through repetition.
I DON'T HAVE THE TIME TO PRACTICE THREE TIMES A WEEK
With injures there always comes a point when it becomes a priority, it is only at that point where it is higher on your list of values and priorities that you can then make time for it. What we ask you to consider is how much time do you have off because of your injury? How is this injury affecting the quality of your life and how much time are you losing there? Most people when they do the calculation and practice with us have said they actually have more time and find the yoga not only helps with rehabilitation but also a much needed stress release.
WILL I GET ANY BENEFIT IF I ONLY COME ONCE A WEEK OR OCCASIONALLY?
You will certainly get some relief after your class, some students have said that this relief can last for a couple of days, but it is not a long term solution.
Booking
IF IT'S YOUR FIRST TIME ATTENDING THE STUDIO, YOU ARE REQUIRED TO ARRIVE 20 MINS PRIOR TO THE CLASS START TIME AS YOU'LL NEED TO RECEIVE IMPORTANT HEALTH AND SAFETY INFORMATION ABOUT THE RUNNING OF THE STUDIO ROOM DURING CLASSES.  
You can book a space in any scheduled class online using the Hot Yoga Asylimb (HYA) website or through the Momence App. Once you become a registered student, using the online booking system is the most efficient and effective way to manage your attendance and reserve classes.
Please note when you do sign up online, your username is your email address. You can then create a password, see your purchases, attendance history, update your profile and contact details.
We will continue to keep in contact with you (newsletters, changes to schedules, other messages etc) on that email address.
The reservation system allows you to book spaces in any class up to one month in advance. This ensures a place for that particular class and will enable you to create your own practice schedule. 
Booking class spaces must be workable and fair to everyone. Please read the following carefully, as registering will be your confirmation that you have read and agreed to the studio rules:
Spaces for any class can be reserved up to one month in advance.
Students will only be able to reserve the number of classes equivalent to those remaining on their account. That is, if you have 3 classes remaining on a 5 class pass, you will only be able to reserve up to 3 classes.
Reservations can be cancelled anytime up to two hours before the start of the class you have booked without incurring penalty. Cancellations must be via the online booking Momence system or by leaving a message on the studio phone 09 239 2423.
You cannot cancel inside two hours of the booked class start time without penalty. Once inside that two hour window your booking is considered confirmed and your account will still be debited for that class even if you do not attend.  Selecting "Late Cancel" (cancelling within two hours of the class start time) does not stop your account from being charged for that class.
Having a reserved space in any class does not mean entry can be gained after the published class start time. Arriving late will be considered as non-attendance and your account will still be debited for that class. Doors are closed immediately prior to the start of each class.
Students/Members using the online booking systems are subject to suspension from those systems if they book two successive classes and do not attend those classes without properly cancelling beforehand. Any student/member who does not attend and properly cancel on two consecutive occasions will be suspended from the reservation system until the next time they physically attend a class or otherwise contact the owner (Vivienne 09 239 2423.) The studio will automatically send an email to students/members subject to such suspension.
If, in the view of the studio owner, any student/member is deemed to be abusing the reservation system for their own or another's benefit, the owner may block this person from the reservation system.
If a student/member has booked online, they still need to acknowledge their arrival to the teacher at the front desk.
For all other enquiries regarding registering online, please contact Vivienne on 09 239 2423.
Things you need to know (the rules)
We pride ourselves on not having too many rules, but need to respect the others in the room… so some helpful things for you to know are…
STAYING IN THE ROOM
We request that you stay in the class for the entire duration. This is for your own safety, for studio security and to prevent disruption to the class. Practice at your own pace, take a break from the postures as often as you like at any time during the class, by simply laying on your mat. That way you are still focusing on your breathing and meditation, still practicing your yoga throughout the whole class.
BATHROOM BREAKS
It is very rare that students need to use the toilet during a class due to the amount of sweat being produced taking pressure away from the bladder. However in the event of an emergency students can excuse themselves for a quick break after notifying the teacher.
TALKING
There is NO talking before, during, or after class in the room where the yoga is practiced. Yoga is an open eye moving meditation, and to allow for this process to work, the only person in the room that talks is the teacher (except of course in emergency situations). We request that conversation is soft outside of class before and after, respecting those who are still enjoying the peace.
CELL PHONES
Cell phones are not taken into the heated room; if there is a special reason why you need to take your phone into the yoga room, please check with the teacher prior to class, as special concessions can be made.
GLASS BOTTLES
As lovely as it is to drink out of a glass bottle, we can not allow glass into the studio due to health and safety issues in the event of an accident.
PERFUMES
Please refrain from wearing perfume or scented oils in class, as people may have allergies and with heat, even the best smelling perfume will most likely smell awful.
Phone
For more information or to chat about what option is perfect for you please reach out and contact us, we love to hear from both prospective and existing students.
09 239 2423