Yin 90
Temp: 33 degrees Celsius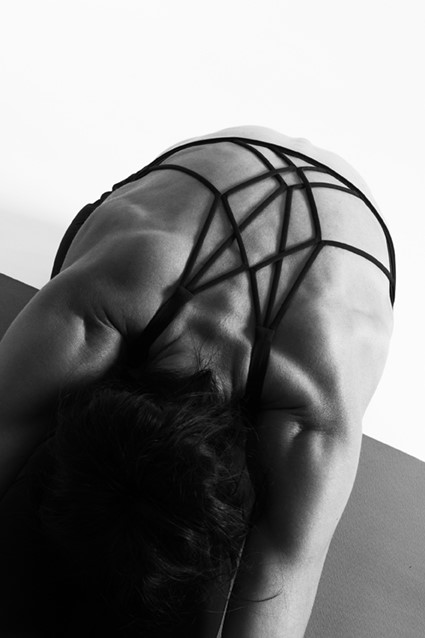 Yin is a wonderful style of restorative yoga with long luxurious stretches. The focus of our Yin Yoga class is predominantly the area below the chest and above the knees targeting the connective tissues of the hips, pelvis, and lower spine.
In this class the lights are turned down low, while relaxing music is played in the background to compliment the practice. Due to the longer length of time each pose is held, you have ample opportunity to work with our qualified yoga teacher to make any modifications that you might need.
Why do we hold the pose longer? As a muscle is more elastic than the connective tissue, it responds immediately to a pose, lengthening to its limit. Only when the muscle is fully stretched and relaxed, the stretch reaches the less elastic connective tissues, which weave throughout the body connecting everything together. For this process to happen in a safe and effective manner, stress (the stretch) must be applied for several minutes at a time. In Yin Yoga, poses are usually held for three to five minutes.

Yin poses are almost entirely passive and do not include standing or balancing poses. Most poses are practiced while either seated or laying on the mat. Students are free to bring a pillow or bolster (suitable to sweat on) and additional towels (to use as props) to this class. Our students often talk about getting the best nights sleep ever following this class.

In all of our classes you are in charge of how little or how much you do. The teacher gives modifications to make postures easier or harder and there is never any pressure to go into the full expression of the posture, therefore allowing yourself to become confident through each stage of the pose. At any time throughout the class, you can take physical breaks by lying down on your mat, focusing on your breathing and meditation. This allows you to stay with your practice and at the same time facilitate a break if and when needed.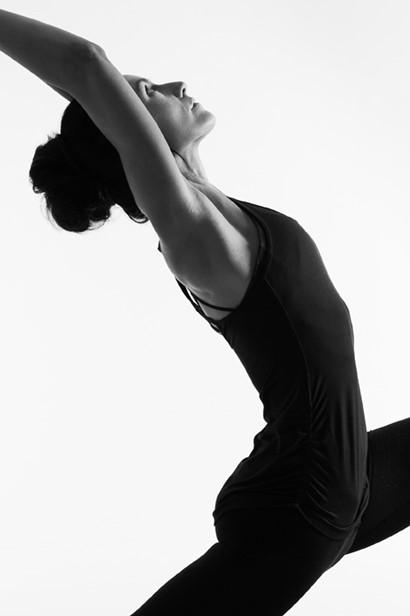 Mukti60
Our Mukti Yoga class is inspired by the internationally recognised Modo Yoga series and is an energetic 60 minute yoga class which works to stretch, strengthen and tone the muscles while detoxifying the body, rejuvenating internal systems and calming the mind.
Nidra60
Yoga Nidra uniquely unwinds the nervous system, which is the foundation of the body's well being, and allows the student to feel rejuvenated. This practice supports us to live with more peace and tranquillity despite what is happening in the world around us.
Flow60
This is a Vinyasa (Flow) class and is our most energising class, where the focus is flexibility, breathing and upper body strength. Flow yoga can be very vigorous, but don't let that scare you as we give lots of options for it to be gentler and make this class accessible for a beginner. The heaters are set down a couple of degrees lower than our traditional Mukti class, to allow for the additional internal heat that you will create.  This is the perfect Yoga workout and the class you want to do to if you would like to burn calories.
Deb McCabe
There are many things I love about HYA. The first is how friendly a place it is. I always feel welcomed and often get greeted by name. So often I'm coming in after a stressful day and that one little thing starts me into de-stress mode. I love how clean and professional the studio is. Everything always feels calm, well-ordered and beautiful. Oh, and it smells nice, too!
The yoga instruction is high-calibre. Although I seem to always miss an instructor once they move on, a new instructor quickly becomes a favourite. I learn something different from each one. Although I often feel encouraged and challenged by the instructors (and myself), I never feel that I should do anything I feel uncomfortable doing. Many of the poses have variations that I'm encouraged to use if necessary and props are always available. Practicing at HYA has been an amazing addition to life both physically and mentally.
New Student Special
First Month Introductory Deal
Unlimited Yoga Visits. Includes Mat Hire.
$70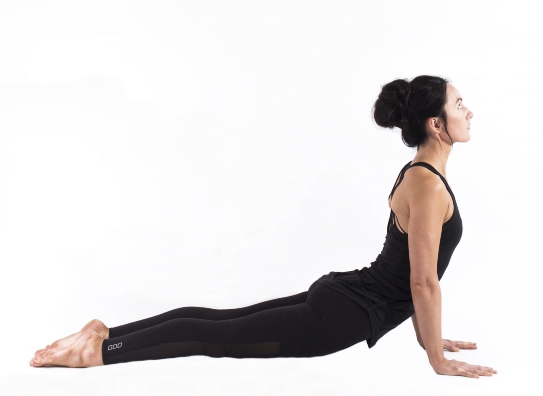 Phone
For more information or to chat about what option is perfect for you please reach out and contact us, we love to hear from both prospective and existing students.
09 239 2423
Address
2f Glasgow Road (upstairs)
PO Box 143
Pukekohe