Flow 60
Temp: 35 degrees Celsius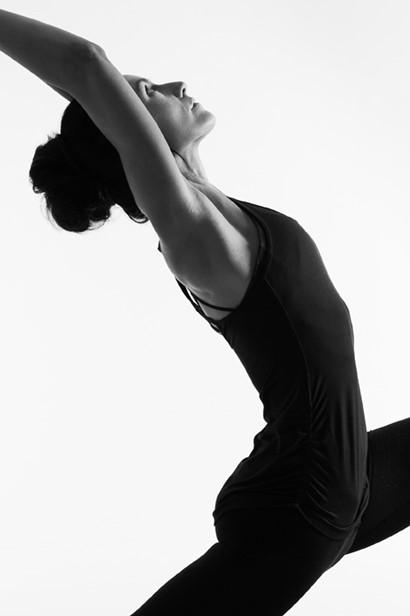 Sometimes regarded as an evolutionary step up from Mukti, our Flow60 classes are essentially a complimentary session; thoughtfully designed to further enhance flexibility and improve body strength in a more direct manner. Incorporating the benefits of 'Vinyasa' style yoga, our sixty minute classes are more energetic and flowing, hence the name.
Flow classes provide the opportunity for more experienced students to burn calories if they wish and are still ideal for beginners who can take the breaks they need as required, without feeling like they're losing out in any way.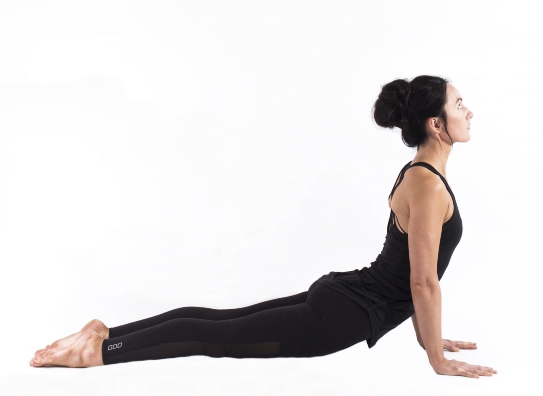 The studio room temperature is adjusted down slightly to compensate for student's raised body temperature due to increased activity. Flow classes place emphasis on one short sequence, a continuous and repetitive movement between the postures. This motion includes moving from a Downward Facing Dog pose, through a body lowering and then back up to Down Dog again.
These brief but energetic moments tie the first forty-five minutes of the session together in a cohesive manner, allowing students to really go with the flow!
There is a definite change of pace for the last quarter of our Flow classes. Having worked hard to that point, a student's body is in the perfect state of readiness for a series of long stretches to cement the benefits of what's gone before.
Connective Fascia tissue that surrounds and holds in place every organ, blood vessel, bone, nerve fibre and muscle, has nerves that make it almost as sensitive as skin and it does a lot more than provide internal structure; it's now able to open and release.
Therefore it's not only the muscles that get the benefit, exercising the Fascia adds a great dimension to the Flow class.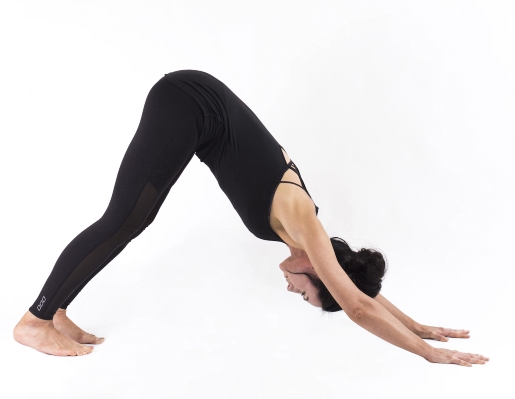 Our Classes
Each class in our boutique studio will be a peaceful retreat from the hustle and bustle of everyday life. We offer several different styles of yoga – Mukti, Yin, Flow and Yoga Nidra. In each class our certified teachers guide students through a specific series of postures designed to balance and improve the health of the entire body and mind. For a full a description of each class click on images below.
Alex Sanders
I used to hate doing yoga until I started practising at Hot Yoga Asylimb. Now I'm probably one of those annoying people who doesn't stop talking about how much they love doing yoga! Each class at Hot Yoga Asylimb is different but the high quality and consistency of teaching stays the same. There are always moments of fun and playfulness during class and having such high quality teaching has helped bring consistency and growth to may practice. It's the most welcoming yoga studio I've ever set foot in and the teachers are always happy to answer any questions you might have.
New Student Special
First Month Introductory Deal
Unlimited Yoga Visits. Includes Mat Hire.
$70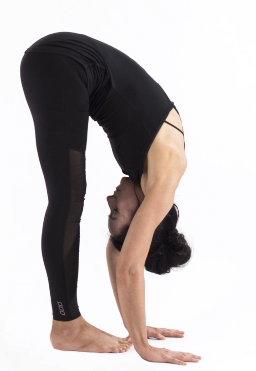 Phone
For more information or to chat about what option is perfect for you please reach out and contact us, we love to hear from both prospective and existing students.
09 239 2423

Address
2f Glasgow Road (upstairs)
PO Box 143
Pukekohe