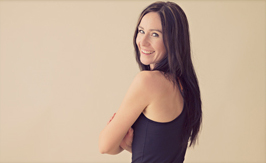 Vivienne
The studio owner Vivienne has lived in the Franklin area for the last 16 years, is a mother of three and a yoga teacher who is passionate about bringing the benefits of yoga to all her students whatever their abilities. She completed her 200-hour training at Kaiwai Purapura in July 2015 and continues to build on her learning. In 2017 she completed her Stott Pilates Matwork training and Yoga Nidra.
Read more
After ten-plus years of dedicated yoga and experiencing first-hand the healing benefits to both her health and mind, Vivienne made the decision to dedicate the next stage of her life to sharing her love of yoga with others. "Yoga has enabled me to grow stronger mentally, emotionally and physically and become more flexible both on and off the mat. Yoga inspires me to live my life more truthfully and each moment more mindfully."
For Vivienne, yoga is all about quieting the mind, turning the focus inward, and becoming present. She is a compassionate teacher who encourages students to deepen their awareness and understanding of both their bodies and minds. She loves the idea of students coming 'home' to the studio and finding a familiar sequence each day, sufficient enough so that you get a gauge on how you feel but varied enough to keep you on your toes and continue learning. What we are doing in the room is also all about improving what happens to you off the mat. The poses keep the mind interested and focussed while on a deeper level knowing that the poses enable you to become more connected and in tune with your body and your mind.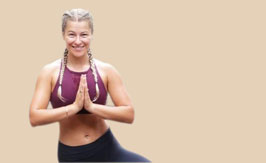 Ashlee
Ashlee has been practicing yoga for almost 8 years, before training with one of New Zealand's oldest teacher training school, Ashram Yoga in 2018.
Read more
Ashlee's training is a traditional Hatha yoga style but a personal interest for the relaxing, tension releasing benefits of Yin has encouraged her into teaching this slower paced style. After hosting a number of retreats in Bali and practicing at different yoga studios during travel abroad, Ashlee has returned back home to Franklin and is excited to be participating in yoga offerings in the local community.
"I've spent many years exploring my own yoga, meditation and wellness practice and am not afraid to say I'm no expert. Part of the beauty and my love for the wellness and yoga journey is that it has no limits. It's bound not by an end goal but held within the realm of our own limitless potential."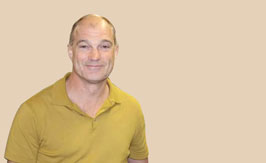 Ian
Ian came to hot yoga via an unusual route. As a career Policeman in the UK, and NZ much of his time was spent as an undercover operative that proved the importance of maintaining his strength of mind.
Read more
After leaving the Police, he fulfilled a prolonged dream to write a book and in the process, discovered a greater passion for writing than he could have imagined. He began writing full-time using his previous police career as the inspiration for a series of crime novels.
He started practicing yoga at Hot Yoga Asylimb in 2017 to improve his physical and mental well-being. Practice soon became another passion and in 2019 completed an intensive teacher training programme in Bali. He qualified as an accredited yoga instructor. He began formally teaching in February 2020. Ian's found both practicing and teaching both helps and improves the writing process.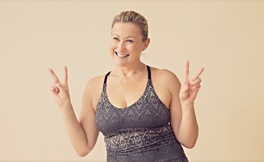 Amanda
Amanda has been teaching at Hot Yoga Asylimb since October 2012. Over the past 20 years she's practiced a wide range of Yoga but it wasn't until discovering hot yoga at Hot Yoga Asylimb that she became hooked.
Read more
As a self confessed fitness junkie, Amanda had always loved running and cycling but after a few serious injuries she thought she would have to hang up her sports shoes for good. Now with a regular yoga practice Amanda has been able to realign her body and now feels she has the fitness, strength and mental clarity to achieve any goal.
In 2012 Amanda's passion for Hot Yoga took her through a 6 month Auckland based teacher training program. Amanda loves sharing her knowledge and passion and watching the yoga change other peoples lives.
"It's not just the great physical workout that I love so much but the way it has truly changed my body and mind."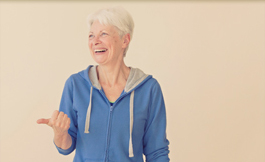 Jen
Jen has been teaching with Hot Yoga Asylimb since February 2013. With a keen interest in health and fitness spanning many years, Jennifer first began practicing yoga as part of a strength training regime for her other sporting interests. Using yoga to help overcome injuries, develop mental focus and reduce stress sparked her interest in the more subtle holistic aspects of yoga that work on the body and mind to improve overall health and well-being.
Read more
Exploring these aspects of yoga and its tools for healing further, she completed a comprehensive one year Diploma of Yoga course at Wellpark College of Natural Therapies in 2012 and is now enjoying sharing the many benefits of yoga with others.
"It is a privilege to be able to share my love and passion for yoga at the beautiful Hot Yoga Asylimb studio, working with an amazing group of talented teachers and wonderful students. For me, yoga is a way of living – a path for transformation and growth on all levels. It is a joy to observe this growth and transformation taking place in students as they continue to develop and enjoy their yoga practice."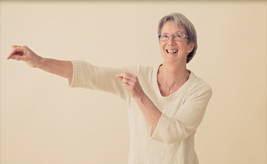 Sheila
Sheila has been a resident in Awhitu and Waiuku for 30 years. She completed her initial yoga teachers training at Ashram Yoga in Parnell. Sheila valued the comprehensive and holistic training that tailored the yoga to the individual.
Read more
In the 13 years since, she has taught yoga in the Franklin area for a both established studios, community centres and privately at her home. Sheila has also continued to broaden her yoga knowledge through workshops, retreats and through teaching and practicing a wide variety of yoga styles.
When Hot Yoga Asylimb came to Pukekohe Sheila saw another opportunity to diversify her Yoga. She found she had an affinity for the Yin and Nidra classes, further deepening her knowledge and experience. Applying what she has learned into her own practice, Sheila now looks forward to offering Nidra to the Hot Yoga Asylimb community of students.
"People come to Yoga for so many reasons, and stay with Yoga for what it teaches them about themselves. This learning is for all the seasons of a lifetime. I hope to communicate my own joy in the practice, and the art of uncovering one's own Yoga."
Phone
For more information or to chat about what option is perfect for you please reach out and contact us, we love to hear from both prospective and existing students.
09 239 2423

Address
2f Glasgow Road (upstairs)
PO Box 143
Pukekohe